Sleep in Peace 'Jah' 2020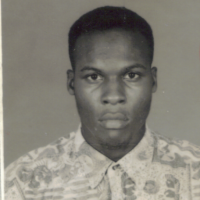 The Rusea's High School family is mourning the loss of one of their brightest former daCosta stars in Warren 'Jah' McDonald.
Our favoured son perished in an accident on the Point main road in the vicinity of the Grand Palladium Hotel near Lucea in Hanover, where he was a worker. Warren was a very outstanding defender who marshalled the defence line with the likes of Mark 'Hagler' Wilson. A brilliant defender who was a most feared character in his heyday of 1996 to 1989. In such time he took home the daCosta Cup twice for the very illustrious school. Warren was a pivotal part of the new brand of dynamic football which has been played by Rusea's teams. We will never forget his brilliant tackling skills and his dominant and dazzling dribbling exploits.
MASTER CRAFTSMAN
Warren was a master craftsman who would work out the offensive players and dispossess them of the ladder. He also won the Olivier Shield once as a part of his rich football legacy, as his résumé shows. When he departed schoolboy duties he went on to ply his trade with premier league titans Reno FC, and later in his career, he went on to win the premier league with Wadadah FC. In his later years, he played for premier league outfit Legend United. Warren was truly an amazing soccer player to whom his Lucea community is indebted. For his work ethics and general mannerism which he displayed on and off the field of play, he will long be remembered.
Lucea mourns unrelentingly for the iconic football player who was a people person who was born in the town. We will celebrate his life in a week or two and we will also seek ways to prolong his rich memories.